In addition to the hundreds of stock lighting fixtures that we manufacture, we also offer the option to have your own desired, or antique, lighting reproduced. Since we are a real foundry and machine shop, not just a reseller. We make custom replacements of missing antique hardware; and parts for lamps; sconces and chandeliers of all kinds. New construction projects calling for a special look and/or development of period product lines are one of our specialties. We even offer the newest "state-of-the-art" induction and/or LED output for commercial or home lighting projects.
We have reproduced special custom lighting for several customers.
This light to the right is a simple example of what we do. We produced and re-designed this torchiere for the Mississippi State Capital Rotunda restoration project. The antique sample was bought, at auction, in Philadelphia and shipped to us in Washington State. The request was simple: Make four copies of the light and re-design the fitter and socket from "bare-bulb" to holding a shade with UL standards.We made four UL reproductions for the restoration project. While the base parts were copies of the originals, the stem parts needed to be changed to allow the light to fit into existing alcoves in the rotunda of the State capitol building. The head and fitter parts needed to be totally redesigned from "bare-bulb" to up to date modern UL standards and energy efficient use. This light stands at 54 ½" and is topped off with our stock 14" opal glass globe.
Reproducing lighting is a mixed bag of difficulties. It can require a significant die investment, or very little, depending on the type of lighting involved. Good and plentiful digital pictures sent to us are usually sufficient for us to give a "ballpark" idea of what needs to be involved.
With custom work, sometimes a few parts that we already have molds or dies to make can suffice in an overall project saving custom costs. Other times, its not, if slightly different from the original, costs can be saved. And then, modifying the lighting that we already produce is also an option. If we can use the parts that we already have dies for, then significant savings will result. We will be happy to discuss your ideas when being creative with our existing lighting. Engineering costs are always part of a custom job but we try to keep these as low as possible.
The most expensive element in a reproduction light or design is glassware. It is always much cheaper to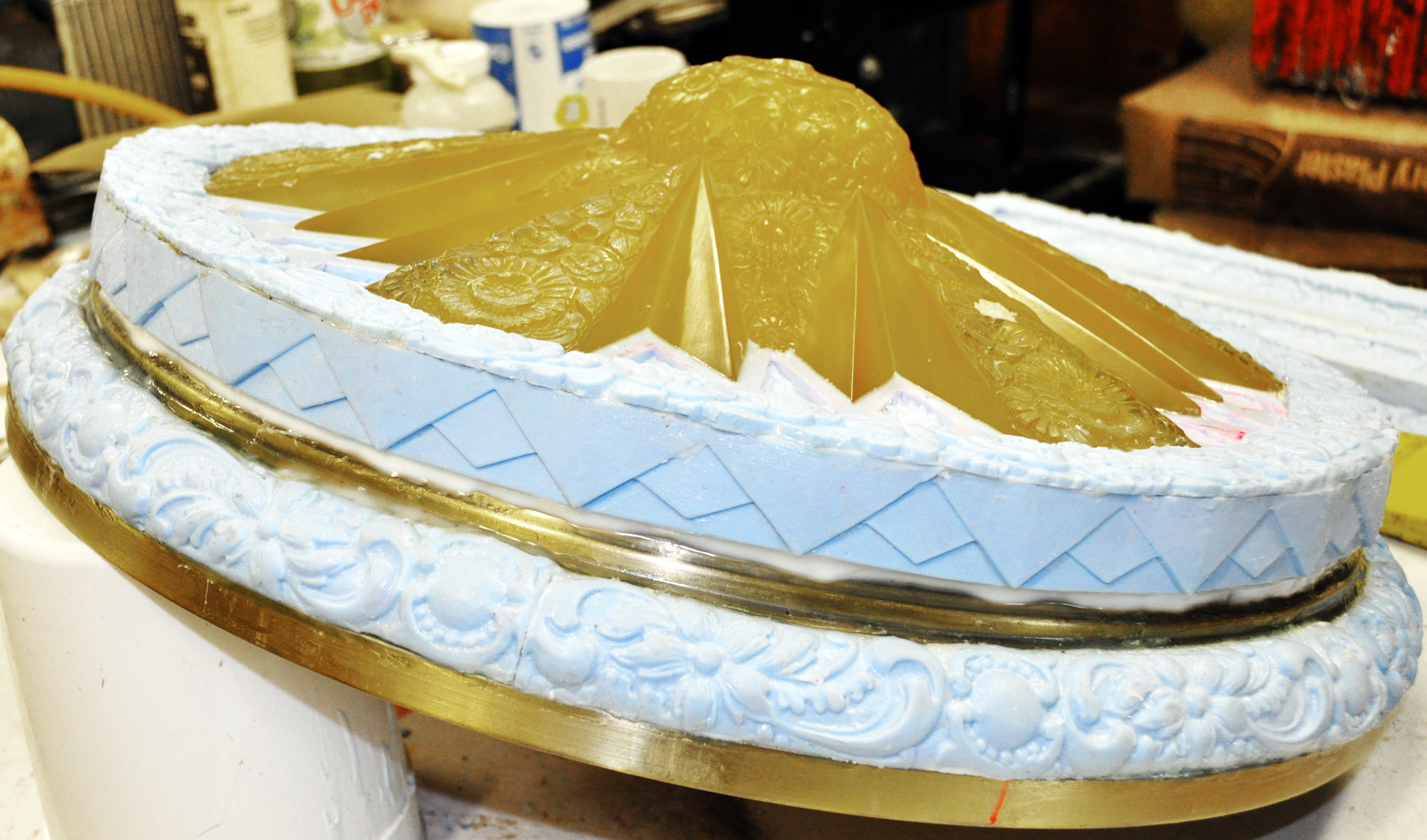 use existing available glassware from us or others. Glassware die costs are expensive since the dies required must be made from cast iron and then machined. In the case of blown shades, this is usually only one die, but in the case of pressed shades….a minimum of 3 dies must be made, for a rotary hydraulic turret casting machine. A glass maker normally does not accept an order for under 200 hand blown shades or under 1,000 pieces of pressed shades. Glass making is a serious undertaking, normally only used by manufactures
We work in mostly yellow-brass. We work yellow-brass either in our Sand Cast Foundry or in our Lost Wax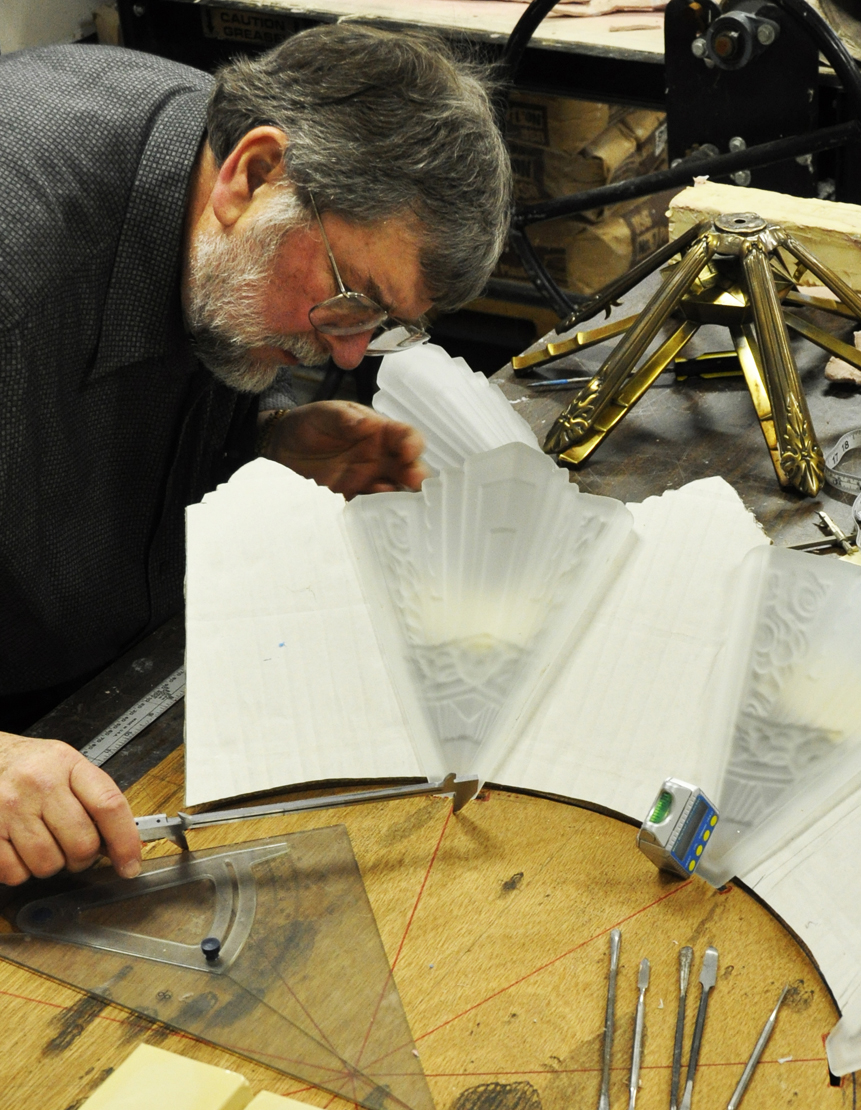 Department. We also have a Sand Cast Iron Foundry. Yellow brass can be antiqued, and antiqued with a high/lo finish for a beautiful rustic appearance. Other finishes available are: satin brass, nickel-plated brass, oil rubbed bronze, antique pewter, and yellow-brass lacquered. All special order finishes are lacquer sealed. We also can work in silicon bronze and zinc if needed.
We do custom work for homes, hotels and condominiums, offices, etc. We also provide matching hardware to keep the theme throughout the remodel or restoration.
We have made custom hardware & lighting for such diverse customers as a single family dwelling on the plains of OK, to Disneyland in Hong Kong. From the movie Studios of Hollywood, to a museum in New York. We simply are a good contact for that "Special" project.
Visit our website at vintagehardware.com to contact us by telephone or email.